Eskimo Nell "You Matter" tees back!
UPDATE:
An incredible 1,071 limited edition Eskimo Nell tees have been sold! The campaign raised over $40,000, blowing our initial goal of $25,000 out the water. This is enough to cover the cost of training 53 helpline volunteers, or 1,600 calls to our free helpline!
This was only possible because of everyone who promoted or bought a t-shirt or made a donation, including the couple who generously matched $12,500 of sales. A huge thank you to you all!
Our special thanks goes to incredible human and champion of mental health awareness, Marnie Hillier, who worked tirelessly to make the whole thing possible. This is the second year that Marnie has supported Lifeline through her Mental Health Awareness week campaign.
We know how important the "You Matter" message is to so many people, and the impact of this campaign will mean so much to Kiwis in crisis who will be able to access lifesaving support.
...
The "You Matter" Eskimo Nell tees are back by popular demand - for one week only!
$25 from every t-shirt sold will go towards helping Lifeline train new volunteers to provide counselling and support for people in distress and at risk of suicide.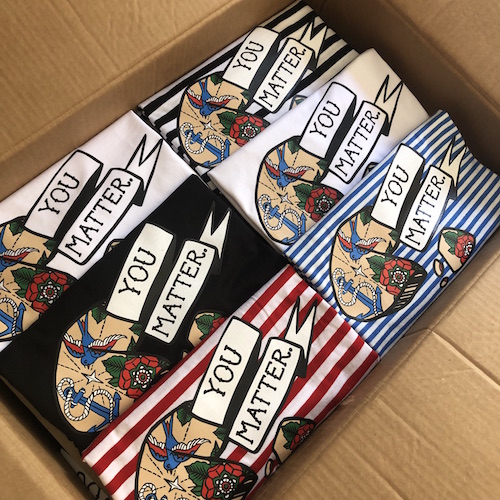 Last time we ran this awesome fundraiser more than $15,000 was raised so hopefully we can go even bigger this year!
Pre-orders are now closed.